Rotary is a worldwide organisation of business, professional and community leaders. Clubs are non-political, non-religious and open to all cultures, races and faiths.
Richly rewarding, membership of Rotary International gives you the opportunity to 'pay it forward' and to have a positive impact wherever you choose. While developing business networking opportunities and building lifelong friendships, Rotarians experience personal growth in an organisation respected worldwide for its high values and standards.
The Rotary Club of Ferntree Gully was formed in 1963 and has worked continuously both locally and internationally for over fifty years. In total, we have contributed over 1500 person-years of service, and we're proud of it!
Although Rotary is known for its international profile, the Rotary Club of Ferntree Gully also works at home, in our community, contributing to the 'glue' that holds us together as a community, not just a town or suburb.
The club is active in supporting our youth through a range of development programs, ranging from the very successful Rotary Youth Community Awards program conducted for year six students at local primary schools, through to our international youth exchange programs, where young adults spend twelve months overseas; and our annual Apprenticeship Award.
Whether it's providing shade sails for little athletics, or raised garden beds for our elderly citizens, the Rotary Club of Ferntree Gully is there to bring the power of Rotary to our community. After all, we live here too!
You can join us!! We would love to hear from you!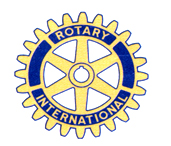 Location: –
Contact:
John Flemming
Phone:
03 9758 6532
Website: –