Girl Guides

Girl Guides develop confidence, self-reliance, learn team building and leadership skills for girls – all while making new friends and having fun.
Contact: 0408 505 661
Email: knox@guidesvic.org.au
Knox Environment Society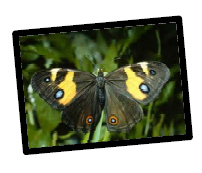 The Knox Environment Society (KES) is a membership-based organization of like-minded individuals that have a concern for the environment. At the core of its activities is the KES volunteer run community nursery. The aim of the KES nursery is to preserve, propagate and promote local native (indigenous) plants by cultivating them in enough numbers to allow them to be put back in the wild, but also make them available and affordable for Knox residents to replant in their own gardens. As 41% of all remaining indigenous species are critically endangered in Knox, the work KES volunteers do will be critical to the survival of many of these species.
Contact: 9763 8069
Knox Woodworkers

To promote woodcraft by creating an interest in working with wood.
To foster communication amongst woodworkers and assist them in achieving excellence in design and
craftmanship.
To promote recognition of woodworking skills.
Contact: 97522211
Email: secretary@knoxwoodies.org.au
The Salvation Army

The Salvation Army in Ferntree Gully seeks to serve our local community through the provision of our Thrift Shop – we offer great low prices and many specials each week – there is always something that is 50% off!!
The shop is 99% run with volunteers who enjoy working together in a pleasant environment – they support and encourage each other and every customer who enters the shop. We need every volunteers support to continue to reach into and help our local community – we'd love to include you in our volunteers. If you are looking to help your
local community then we are the place to be. Look forward to seeing you there soon.
Contact: 9758 1132
email: angela.locke@aus.salvationarmy.org
The Cat Corner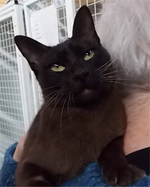 The cat corner is a no kill, not for profit rescue and rehoming organisation that has saved the lives of over 1400 cats and kittens since 2007.
3/764 Burwood hwy, Ferntree Gully.
Facebook.com/thecatcorner
Contact: 9758 0591
Email: tccvolunteers@hotmail.com
Melba Support Services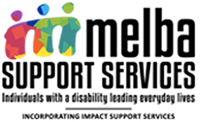 Melba Support Services is a Disability Service Provider based in Lilydale. Melba provides a day program as well as supporting people in 7 residential sites. The people supported at Melba have profound Disabilities. Our vision is "A Society that values the individuality and rights of all people". Our mission is "Individuals with a disability leading everyday lives." Volunteers are a crucial part of this.

Contact 9212 0117
Email: belinda.allwood@melbasupport.com.au
CFA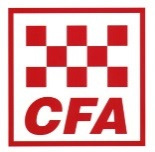 The prevention and suppression of fire in Ferntree Gully. To engage with our community to make Ferntree Gully a safer place by promoting fire awareness.
Contact: 0457023300
Email: treasurer@ftgcfa.org.au
SPAN East

SPANeast is a self fund-raising, not-for-profit organisation run wholly by passionate volunteers. We aim to challenge the stigma associated with suicide and to encourage open discussion of suicide and mental illness.
We organise a Community Walk every October and invite the community to visit our website www.SPANeast.org.au and like our Facebook page (search SPANeast) to keep up-to-date with all of our activities.
Email: SPANeast@yahoo.com.au
Rotary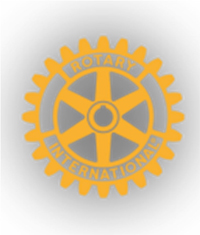 Rotary Club of Ferntree Gully was formed in 1963 and has worked continuously both locally and overseas for over 50 years. Although Rotary is known for its international profile, the Rotary Club of FTG also works at home in our community, not just a town or suburb. Whether it's providing shade sails for Knox Athletics or a raised garden bed for senior citizens, the Rotary Club of FTG isthere to bring to power of Rotary to the community.
Contact: John Flemming 03 9758 6532
Email: jeandamf@bigpond.net.au
Sean Campbell 0425 718 233
Email: scampbell@lepinefunerals.com.au
Knox Historical Society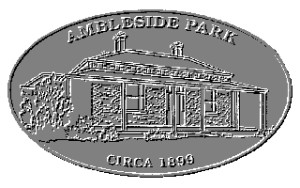 We are an historical society and also have a museum. Our museum is situated in an historic house in Olivebank Rd Ferntree Gully. We are open to the public on Thursday, Friday and Sunday between 1.00pm and 4.00pm
We need volunteers for data inputting, photographing artefacts, inventories and many other areas.
Contact: 9758 6722
Email: khs@relics.com
St Vincent De Paul Society Ferntree Gully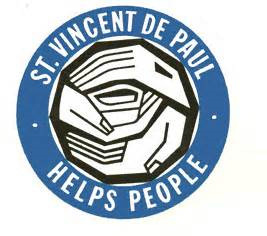 SVDP is a non government charity organisation that supports the disadvantaged in Ferntree Gully. The organisation responds to calls from people in need in the community, providing assistance such as food, advice, advocacy and friendship. The Vinnies Centre on Forest Road provides quality clothes, furniture and household items to people in need at low or no cost. Profits provide resources and support to people in need.
Contact: 0412 225 355
Email: notout37@bigpond.com
Knox Scouts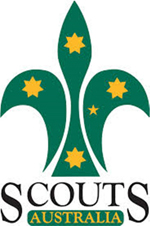 Scouting's origins date back to the start of the twentieth century. They have survived the two World Wars, sweeping social events and the challenges of other influences, to become stronger than ever. It does this by placing the needs of young people first — in a program that can adapt to change.
Contact: www.8thknoxscoutgroup.org.au
Email: 8thknoxscoutgroup@gmail.com
Ride to Conquer Cancer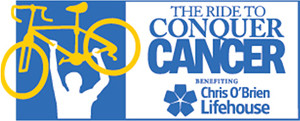 The Ride to Conquer Cancer benefiting Peter Mac is an incredible, 2-day, 200 km ride to raise funds that support life-saving research for all forms of cancer at Peter MacCallum Cancer Centre: Australia's only public hospital solely dedicated to cancer and home to Australia's largest cancer research group.
We need volunteers to help make this event happen! We need on-event volunteers to help support the bike riders who are available on one, or both day (24th and/or 25th October). The Ride to Conquer Cancer would not be possible without our AMAZING volunteers!
Contact: 0402 288 757
Email: eammann@conquercancer.org.au
Mountain District Learning Centre

MDLC is a learning and community centre, whosepurpose is to enhance the lives of people in the local area. It does this by providing education in a supportive environment, and by building stronger communities. The volunteer program offers roles in administration, reception, community gardening and other.
Contact: 9758 7859
Email: office@mdlc.com.au
Yarra Ranges Tourism

Yarra Ranges Tourism is a regional tourism not for profit organisation that promotes and markets the Yarra Valley & Dandenong Ranges. Yarra Ranges Tourism operates two visitor centres, one at Upper Ferntree Gully and the other at Healesville. The centres operate 7 days a week and the day to day visitor greeting is carried out and supported by volunteers.
Contact: 0419 584 498
Email: lynne@yarrarangestourism.com.au
Gully News

Ferntree Gully News is a volunteer-run community newspaper dedicated to strengthening and connecting community in Ferntree Gully by reporting the positive activities of community groups. It is published by MDLC. The paper is
produced bi-monthly and distributed to 9000 households and businesses. Volunteer roles include writing, editing, design, illustration, photography, liaising with advertisers, and delivery.
Contact: gullynews@gmail.com
Email: 9758 7859
Ferntree Gully cricket and football clubs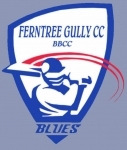 Based in the magnificent W.H. Tew Pavilion at Wally Tew Reserve The Cricket & Football Clubs in Ferntree Gully are the oldest community groups in the City of Knox (established 1882 & 1892 respectively). For over 130 years the clubs have supported the major seasonal sporting codes in the Ferntree Gully area. In combination the clubs host over 400 players with committee members, support staff and extended families bringing this membership to well over 1500 local residents.
Both Clubs are active in the community and have a long history of providing volunteer services and leadership from local employees to Mayors of the City (six past members have headed the Shire of Ferntree Gully as President and also the City of Knox as Mayor.)
The Clubs support cricket and football in the Ferntree Gully and surrounding area for all ages from 10 – 60 and have also established and integrated "All abilities" teams in both sports for those less advantaged.
The Clubs are led by innovative, community minded leaders who reach into the local community for support and assistance to run, what is now effectively a full time social club, ensuring that the long history of both is guaranteed for generations of Ferntree Gully residents to come.
Contact: 0417 036 136
Email: sjflemm62@yahoo.com.au
Royal Children's Hospital Auxillary
Formed in 1977, we raise funds for the Royal Children's Hospital. We have funded many medical items in this time. Our meetings are held locally. Stalls in the RCH, bustrips and other fundraising events, help us to support the hospital. Our aim is to continue our work in the future with all proceeds going to the hospital.
Innerwheel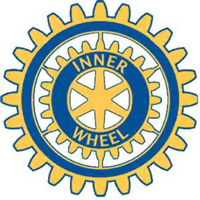 Inner Wheel is one of the largest women's voluntary service organisations in the world. Since 1924, members have worked together to help charities. They are involved in a range of life
changing initiatives. We are women in action, working together to make a difference and improve lives.
Contact: 9801 1161
Email: barrek@bigpond.net.au
Angliss Hospital Ferntree Gully Auxillary
Our aim is to raise funds for much needed medical equipment for the Angliss Hospital. We do this in a fun way, making new friends along the way. We meet monthly, hold sausage sizzles, fashion parades, raffles and run an opp shop. We supply patients with knee rugs, nightwear, emergency packs, baby items, toys, trauma teddies, share bears and other items.
Contact: 9763 4803 or 0414 683 796
Volunteers For Knox

Volunteer for Knox aims to be an accessible, innovative, connected and well-known service for the Knox Community. Register with us to learn more about volunteer opportunities in the City of Knox.
Contact: 0429 968 822
Email: office@volunteerforknox.com.au
Friends of Koolunga Reserve
Come along and help us look after this beautiful bushland park. Working bees are 2nd Saturday and 4th Thursday of the month.
Contact: Facebook/friendsofkoolunga
Office of the Public Advocate
A social justice volunteering role! Would you like to make a difference to the lives of people in your community while also holding a prominent volunteer role? Become a Community Visitor with the Office of the Public Advocate. Community Visitors visit Victorian accommodation facilities for people with a disability or mental illness to monitor and report on the adequacy of the services provided.
Contact: 9603-9508 or 1300 309 337
Interchange outer-east

INTERCHANGE OUTER EAST (IOE) is a non profit, community based organisation which supports families who have a child or young person with a disability, living in Melbourne's outer eastern regions of Knox, Maroondah and Yarra Ranges. Through offering a range of programs and services, Interchange opens opportunities to families and allows them the choice of how this support is provided.
We have a strong belief in engaging the local community in the organisation by forming connections and creating volunteering opportunities to build more inclusive communities.
Contact: 9758 5522
Email: volunteers@ioe.org.au
Men's shed FTG National Park
Meets Mondays and Thursdays near the base of the 1,000 steps. It's a place to make things, learn and apply practical skills. The common theme is about men feeling useful and contributing to their communities, making friends, have a chat, and find an activity that suits you.
Contact: 0407 560 168
Knox Social and Community Health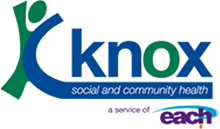 Knox Social and Community Health is an organisation committed to enhancing and promoting health, wellbeing and social inclusion across a range of communities, prioritising people
with the highest needs.
We run a number of different programs and services which we greatly value volunteering assistance to help run the group.
This includes:
• Active Chair Exercise (ACE) group
• Invigor8 Diabetes exercise group
• Safemoves, falls and balance exercise group
• Hydrotherapy
Contact: 9757 6283
Email: greta.collier@each.com.au
Foothills Community Care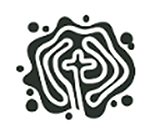 Foothills Community Care has been operating around the Ferntree Gully/Foothills (eastern Melbourne – Australia) area since 2001. We provide free weekly meal nights on Wednesday evenings (Ferntree Gully) for anyone in the local community who is struggling. People can come and sit down in a safe, warm and friendly atmosphere and experience a home cooked nutritional meal, and meet new friends.
Foothills Community Care also hosts the annual Ferntree Gully Christmas Day Lunch on December 25 for people who would normally spend Christmas
alone.
Foothills Community Care is a partner with Churches of Christ Community Care.
Contact: 9801 1161
Email: stephen@foothillscare.org.au